Shoppers Say These Are the Best Wireless Bras for Comfort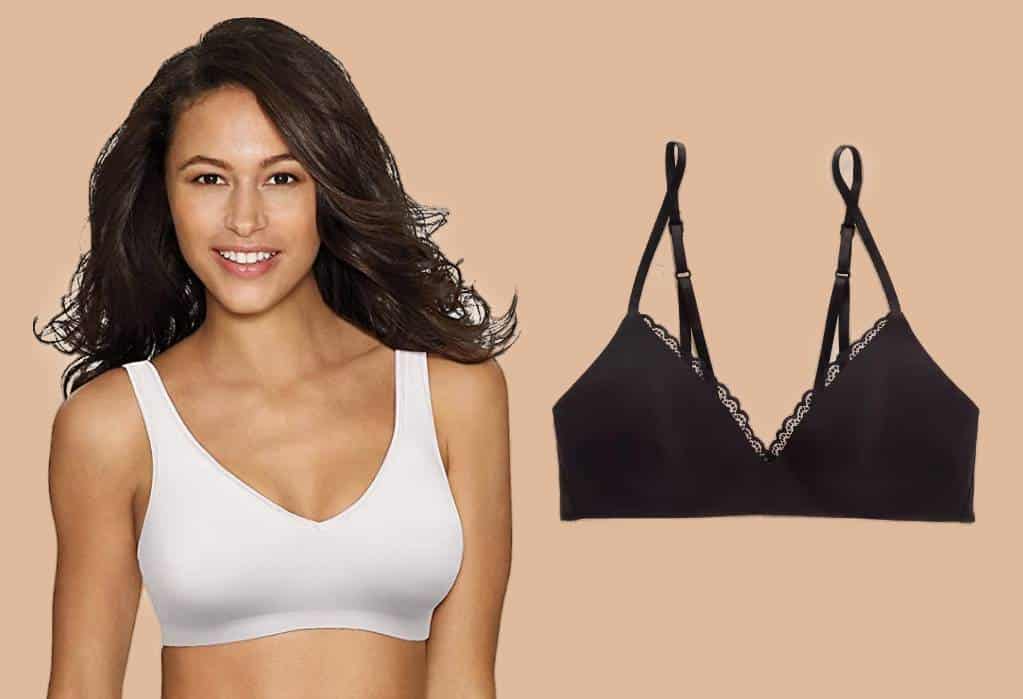 One of the most common complaints from women who are unhappy with their bras is pinching underwire that can occur from low quality, bad fit, or a bra that has seen better days.
One way to avoid this problem and ensure all-day comfort is by ditching the wires and getting yourself a supportive and comfortable wire-free bra. Wireless bras have evolved a lot over the last decade with innovative high-tech stretchy fabrics and cleverly molded cups that can provide excellent support.
Whether you have a small and large bust, no matter your style preference, wireless bras there are great options to satisfy everyone.
How to Get the Right Bra Size
To have any success at finding a comfortable bra, you need to make sure that your bra fits. You have probably heard that statistic that something like 80% of women are walking around in the wrong sized bras. I'm not sure how accurate that statistic is, but getting the right size is pretty important, especially if you want to find comfortable styles.
The first thing you need to do is either measure yourself for a bra or have it done by a professional bra fitter at a big department store or smaller independent underwear store.
If you measure yourself, there are plenty of excellent online resources to help you get a good fit. When you have a good idea of your size, you can try on lots of bras from different brands and experiment a bit with cup sizes and bands to make sure your sizing is what you think. This is important since sizing can be a bit different between the different brands.
How to Get a Good Fit on Your Wireless Bra
Even if you think you have the right size, There are a few simple things to double-check when getting that perfect wire-free bra to ensure you are as comfortable as possible:
Make sure your breasts fill the cups without leaving any gaps. If there are gaps, that means the cup size is too big. You also don't want any of the breast tissue to spill out of the cup. If it does, then the cup size is too small.
The bra band should sit comfortably on the breast bone and around the rib cage. You should be able to place two fingers under the band comfortably. The band should not ride up in the back or be too loose.
Make sure no excess skin or breast tissue is spilling out at the sides under the arm.
The straps should sit comfortably on your shoulders without slipping off or digging into your skin.
We have rounded up the most comfortable wireless bras that provide all of the support you need without any poking or pinching. If you are looking for super-soft fabrics, great fit, and support, these are the most comfortable wireless bras according to thousands of happy shoppers.
Hanes Women's Comfort Evolution Bra
Read More: The Most Comfortable Bras for Everyday