12 of the Most Comfortable Sneakers for Women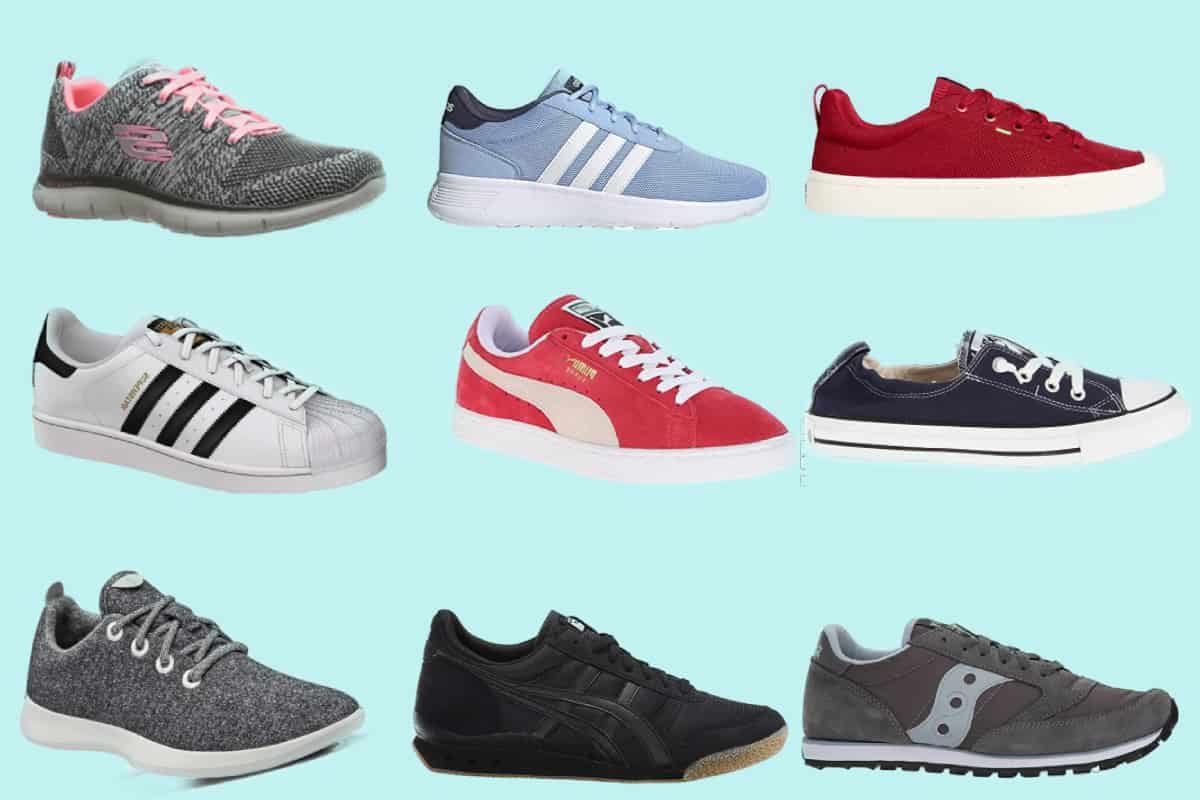 Sneakers are possibly one of the most essential fashion items ever invented if you are a woman who cares about comfort. The advanced fabric and support technology used in today's designs make them better than ever and a wardrobe essential for all women.
You can get styles in any color in many fabrics, from mesh to wool, all designed with one thing in mind, comfort. Whether you are looking for a fashionable sneaker to wear while walking around all day or a stylish shoe for travel or work, we have rounded up 12 of the most comfortable sneakers for women.
What to look out for?
Shopping for a great sneaker is pretty straightforward. Most people want something that looks good, is comfortable, and doesn't cost a fortune. Here are a few other things to consider before you make your purchase.
Sizing– Sizing isn't standard across different brands, so you need to try any shoes you are thinking of getting. If you buy online, check sizing charts and reviews to see whether they fit big or small. Also, be aware that some sneakers are unisex sizing, so you will have to double-check sizing for men or women. Also, don't forget to check to size for narrow, regular, or wide feet, as some brands offer different widths.
Material– The best sneakers come in various materials: leather, suede, synthetics, nylon mesh, canvas, etc. What will work best for you obviously depends on when you plan to wear your shoes. Leather, suede, and some synthetics can make your feet feel pretty warm, which is great for colder seasons and not so great in the summer. Nylon mesh and some other types of breathable synthetics are fantastic for the summer months or if you generally have hot feet.
Colors– Luckily, there is no shortage of different color options for casual walking sneakers. Many of the options on our list have all of the primary colors you will need, plus very vibrant cool patterns if you want something a little more exciting. If you have trouble keeping your shoes clean, you may want to avoid white shoes or look into white shoes that are easy to clean, like the Adidas Superstars.
Breathable– If your feet get hot, you may want to look for the mesh-type material that allows your feet to breathe. Conversely, if you have cold feet, you may want to consider suede or some of the more substantial materials like leather or canvas.
Silhouette – Some of the most popular styles can be a little bulky and may not fit how you expect. If you like a slim, clean silhouette that goes well with skinny jeans, you may want to avoid the more bulky shoes like the Adidas Superstar, the Puma Classics, or the Brooks Vanguard and stick with the Keds or the Vans styles.
Easy to clean – White sneakers are trendy at the moment, but they can sometimes be a little challenging to keep clean. If you live somewhere where it rains a lot and want a white design, you may want to consider getting leather-type one like the Adidas Stan Smith that can be wiped clean.
Read More: The Softest and Most Comfortable Women's Jeans