Reviewers Say These Are the Most Comfortable Underwire Bras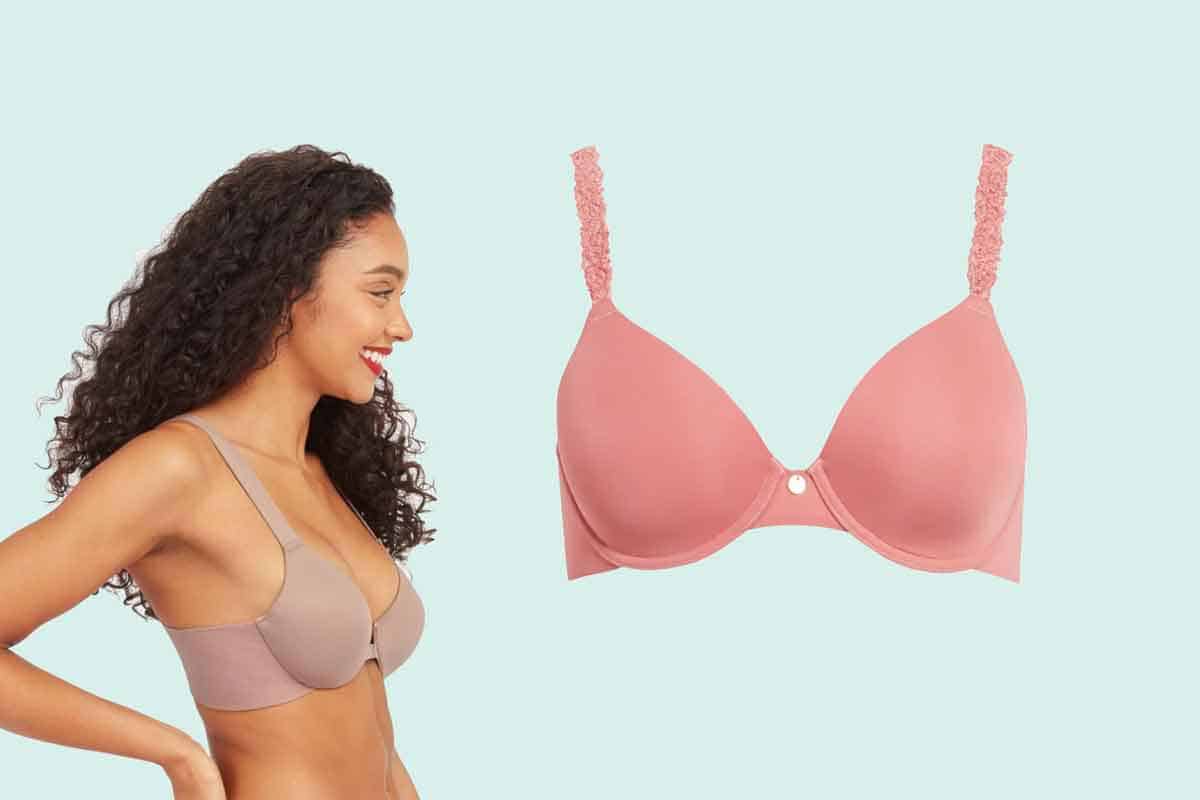 Underwired bras provide excellent support and are generally considered comfortable if you ensure that you get a good fit along with a good quality style that doesn't dig into your skin.  Some women won't wear this style or find that they have to rip it off as soon as they get home, while others find they can't get enough support without an underwire.
You may be wondering when you should wear an underwire bra; the simple answer is when you want a lift, support, and shape for your bust. The wires that run along the side and under the cup of the bra can redistribute the breast's weight to the center side and back helping to reduce back and neck pain.
This makes it a great choice for larger busts giving the all-important support and making everything that much more comfortable.
How to Make Sure You Are Wearing the Right Size Bra
As is the case with any bra, it is pretty important that you are wearing the correct size, especially if you want to feel comfortable. Since so many things can lead to feeling uncomfortable, finding out your correct size is one of the best ways to ensure that you will enjoy wearing your bra.
You can measure yourself at home with guidance from online tools, or many experts recommend getting fitted or measured professionally. Most lingerie shops and department stores offer free measuring services.
You also want to remember that your bra size can change with weight gain or loss, hormonal fluctuations, and pregnancy, so experts recommend checking your size fairly often, especially after any of the above-mentioned body changes.
How to Get a Good Fit on an Underwire Bra
In addition to the regular recommendations that you should follow to make sure you are wearing the right size of bra. There are a few other things to keep in mind when buying bras that don't have underwire.
The wire's purpose is to lift and support the breasts and redistribute the weight to the bra's back, side, and center so the underwires should sit firmly on the rib cage at the front and sides, supporting the breasts.
If you are looking for a high level of support, the higher up the side and between the breasts the underwire goes, the greater the area over which the underwire can distribute the support.
If the wire presses into the breast on the sides, you are wearing a cup that is too small.
According to shoppers, these are the most comfortable underwire bras that won't leave you dying to get them off ASAP. All of the bras on this list have thousands of glowing reviews from happy shoppers who consider them the best underwire bras for support and comfort.