The Most Comfy Curvy Fit Jeans for Every Budget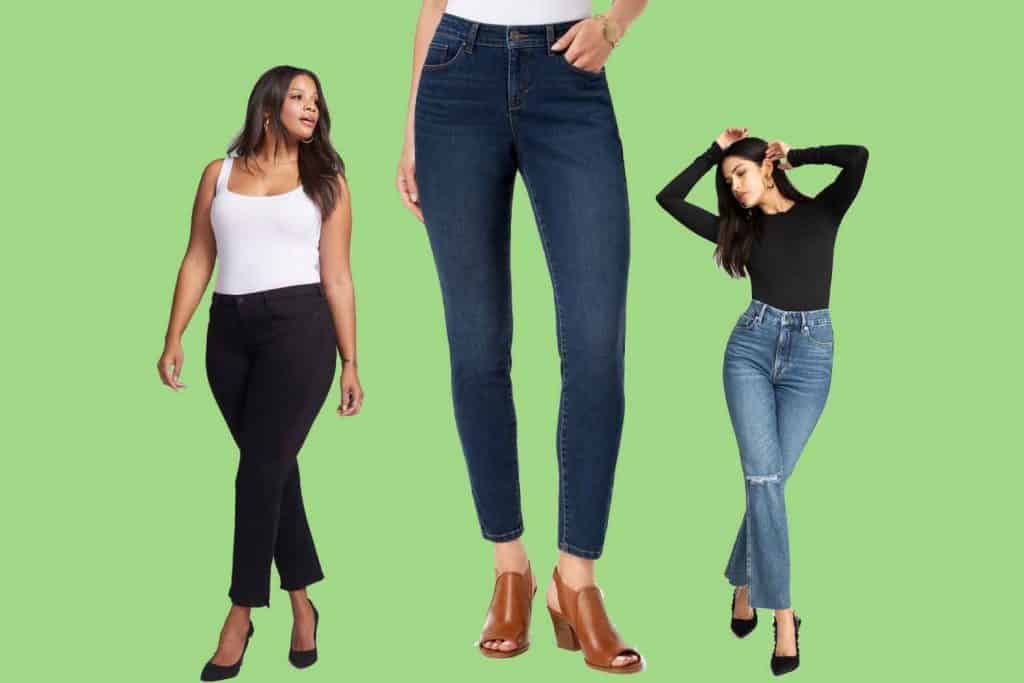 There are quite a few very popular and well-reviewed curvy fit jeans for women, so we have decided to round up some of the best curvy jeans for women known for having a high comfort level and being a great fit.
If you aren't sure whether a curvy fit may be a good option for you, generally if your hips are significantly wider than your waist, if you have ever had to size up for your pants to fit your waist, or if you have an hourglass shape, a curvy fit may work well for you.
One of the best features of a curvy fit is that you don't usually get a waist gap with them since they are designed with more room through the thigh and hip, so you don't have to size up and get an awkward fit on the waist.
When you get a great fit, it goes a long way to looking better and feeling better in your clothes, so the curvy fit styles are a great option if you have ever struggled with waist gap or ill-fitting jeans.
The styles that we have listed below are the most comfortable jeans for curvy women. They all have great reputations for being wonderful to wear, looking unbelievably chic, and for being very flattering.
Read More: The Softest and Most Comfortable Women's Jeans