The Most Comfy Women's Fleece Jackets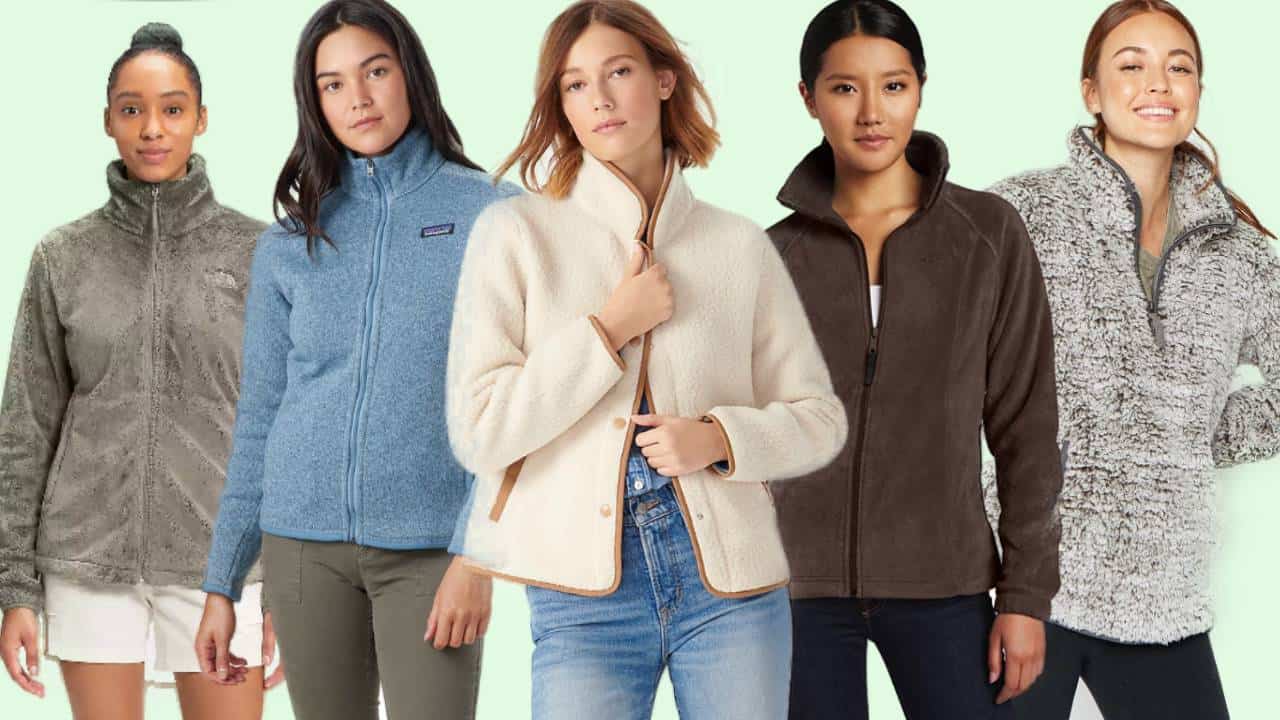 It is always nice to see an item of clothing that has been around forever is having a fashion moment, and this is precisely what is happening with the most comfortable fleece jackets for women. They have always been popular as a light jacket or as a layer under a coat, but they are now becoming super stylish.
Generally, these types of jackets are lightweight but are fantastic at keeping you warm and comfortable, whether you're going for a walk or are pursuing more adventurous activities. From the fashionable plush designs to traditional outdoor options, we have found the most comfortable women's fleece jackets that you can wear for almost anything.
Read more: Women's Ankle Boots that are Actually Comfy
What to look for:
It is pretty easy to find a fantastic fleece that will hit all of the features that you need in this type of coat or layering piece. A couple of things to keep in mind when shopping are:
Pockets – Most designs will have a zipper on the pocket, which means you will be able to keep things like a cell phone or keys in them without falling out. If you put your hands in your pockets a lot, a non-zippered option maybe a little bit comfier as your hands won't catch or scrape on the zipper.
Price – You can find a few fleece options for under $30 that work well for most activities, although fabric and zipper quality may be an issue. If you want good quality, several options in the $50 to $80 range will last for years and have sturdy, durable zippers. If you are looking for a performance style, you will probably want to check out North Face or the Patagonia Better Sweater® that can fall in the range of $150-$200 depending on the style you go for.
Colors– These days, you can get fleece jackets in almost any color imaginable. Some of the brands with the best range of colors include Uniqlo or L.L Bean.
Type of Material– Whether you want fuzzy, velvety soft, or more of a sweater like fabric, there is quite a variety of the kinds of fleece that you can get these days, especially with the fluffy options that are fashionable and available in lots of big brand stores like Gap or Old Navy.
Branding– If you don't like branding on your clothes, you may need to be a little bit careful if you are shopping online as some of the outdoor recreation brands feature their logos fairly prominently on the designs. The L.L Bean is particularly noticeable, and some customers aren't huge fans of that.
Hood– If you like a hood on your jackets, they aren't too hard to find; you could try the Patagonia Women's Performance Better Sweater® Fleece Hoody, the MegaFleece Half-Zip Hoodie, or the Uniqlo Women Pile-lined Fleece Long-sleeve Full-zip Hoodie.